AMONGST ALL !...

WHY US

.

..
CLICK ON THE LINKS OF THE BELOW POINTS / ARTICLES TO KNOW ABOUT
THE REASONS WHY YOU CHOOSE US
​
1- INVESTMENT BENEFITS IN
OUR TOWNSHIP
2- IMPORTANCE OF

LOCATION
3- GOVERNMENT EMPLOYEES BENEFITS
IF THEY BOUGHT PROPERTY FROM US
9- RAEBARELI ROAD FOR INVESTMENT
PURPOSE
10- REASONS WHY END USERS SHOULD
BUY OUR PROPERTY
11- SITE AMENITIES IN

DETAILS
12-COMPARISON WITH OTHER TOWNSHIP
AROUND OUR TOWNSHIPPRO
6- WHY DEFENCE PERSON SHOULD
BUY OUR PROPERTY
13- COMPARISON OF KANPUR ROAD, FAIZABAD ROAD AND
SULTANPUR ROAD WITH RAEBARELI ROAD FOR

INVESTMENT PURPOSE
INVESTMENT BENEFIT IN

OUR TOWNSHIP
Real Estate Sector has always been a top favourable field to invest by the investors due to the growth rate of the amount invested, but investment should always be smart and should be done keeping various points in mind like futuristic Government projects falling nearby which can upraise the property rate or development inside the project that they have invested and also present development trends that have taken place in near by location. Let's have a point wise study of the things that our project have and what is better for investment: -
Rate of plots increases with the construction of the property and therefore under construction Row Houses are cheaper to buy & ready to move Row House will be easy to sell at high price by the investor.

Proposed Second Phase of the Metro Station will be just 50 metre away from the site which will boost the property rate in near future.

Presence of IT CITY near the Township is major advantage.
4. Two side sourrounding of Awas Vikas and the development speed of Awas Vikas will surely increase the rates of our site in future.
5. First Private Township at Rae Bareilly Road when we go from Telibagh to Mohanlalganj, therefore the development of our site will always be more and so will be the rates as compared to other projects that fall in Mohanlalganj belt and its because our Township is one and only project that comes in Lucknow belt (Nager Nigan as well).
6. International Cricket Stadium is situated near our Township.
7,. All big Government Offices are being shifted near the Raebareli Road on Saheed Path.
8. Due to connection with Saheed Path it is easy to commute from our Township to all the major roads of the city.
9. Smart City and Awas Vikas is being developed by the Government near our Township.
10. Big Malls like Shan-E-Awadh, Inox and Lulu Mall is also near our Township.
11. RaeBareli Road is situated near the Lucknow Cantonment Area due to which this area is safe for the residential purpose.
12. RaeBareli Road is a Four Lane Road and its Extension to 6 Lane Road is already proposed.
​
​
13. RaeBareli road is most developed road in Lucknow as their is only Government Township like L.D.A Colony, Awas Vikas, Vrindavan Yojna, South City, and when it comes to private Township there is only big names like Eldeco,Omaxe, DLF and Green Valley Residency.
14. The rate of Property in RaeBareli Road, Lucknow is low compared to the other part of the city but the facilities is far better than the others.
15. Public Conveyance is only 100 meters away from our Project as it is on highway and Public Transport is available here for every part of the city through Buses and private Taxi.
​
When it comes to buying a property or a house, it is often said that the most important factors is its location. Many times people will make their buying decisions based on the house, rather than the Location But, do you know why location should be the most important consideration? It is because the condition of a house can change, but the location will never.
The location of your home determines many things which will affect and influence it's home's value. These items include the overall quality of life, School Choices, commute times, and Social Opportunities. Even if you find your dream home, you should never sacrifice Location. It is often better to adjust your price range in order to find a home in a better neighborhood, then to compromise.
It is the location that impact your everyday life and your home's future value.
Location impacts many things like education options, closeness to shopping, entertainment, Safety Concerns, neighborhoods, school, employment opportunities, Leisure Activities, healthcare and anything else you may need in the region.
Quick and easy connectivity with schools, colleges, office, market and hospitals is a must because one needs to reach these places on time. Therefore, it is important and beneficial to choose the location which is not far away from these places. If you buy a beautiful home in a questionable area, you could have a hard time adjusting your daily life.
So, it is better to fix up a home in a great location. This can give you the best opportunity to enjoy the quality of life you wish to have.
Green Valley Residency provides you the good Location to purchase your dream home and provides good connectivity with Schools, Colleges, Offices, Markets and Hospitals in nearby area.
A good location should contain good connectivity & few minute walk or drive from these area:-
Green Valley Residency is connected directly through road to some of the big Schools, Colleges, Offices, Industrial Areas, Parks, Malls, Markets and Hospitals in nearby area and also within a km. from the project.
​
Proximity of Green Valley Residency to Awas Vikas, Lucknow Cantonment and National Highway makes it a good choice to invest. It's the family that stays the whole day and the basic amenities like market, School & Hospital should be always a walking distance and here Green Valley Residency stand alone in the belt of Raebareli Road.
S.G.P.G.I
O.P. Chaudhary Dental Hospital
SATYA SAI HOSPITAL
1.5 K.M
3.5 K.M
100 METER
A Location of Golden Opportunities
​
Live amidst sprawling nature yet close to the city. Green Valley Residency is nestled as Rai Bareli Road, Lucknow's Smart Project under Smart city Locatily of the city. Now enjoy an excellent work-life balance and swift access to all your lifestyle needs in minutes. Take a look at the excellent connectivity:
​
​
​
Railway Station
Airport
Taxi Stand
Metro Station (UPCOMING)
Bus Stand
13 K.m
7 K.m
100 Meter
100 Meter
100 Meter
​
S.G.P.G.I
O.P. Chaudhary Dental Hospital
ST. Martin School
Radiant Public School
Delhi Public School
Lucknow Public School
​
​
​
1.5 K.M
3.5 K.M
8 K.M
50 Meter
3.5 K.M
4 K.M
2 K.M
​
Inox Mall
Lulu Mall
Madhurima Sweets
Suyash Restaurant
Pn. Deen Dayal Park
C.C.D
​
​
​
3.5 K.M
3 K.M
1.5 K.M
1 K.M
3.5 K.M
100 METER
1.5 K.M
​
Local Market
Telibagh Market
5 Bank
5 ATM
Petrol Pump
​
​
100 METER
5 K.M
1 K.M
1 K.M
1K.M
​
​
Pandit Motilal Nehru Stadium
Basketball Ground
Tiger Fitness Gym
Body Care Centre
​
​
5 K.M
2 K.M
1 K.M
1 K.M
​
​
GOVERNMENT EMPLOYEES BENEFITS IF THEY BOUGHT PROPERTY FROM US
Government employees are always taken at our priority by the management of our Company and that is why we have introduced a Project similar to the Government Housing Society with same pattern of houses and Low Rising Apartment. Our Project also have Row Houses which will look same from the front and will bring harmony and togetherness message of equalness amongst the society members.
Public Convenience is also good at RaeBareli Road as it is on highway and public transport is available here for every part of the city through buses and private taxi. The rate of Property at RaeBareli Road , Lucknow is low when compared to the other part of city but the facilities is far better than the others and also the area of Raebareli Road consist of greenery due to the presence of Lucknow cantonment area.
Every Government employees wants to have a house in state's capital Lucknow in their job span to build good status of lifestyle and future of childrens but due to shortage of time and low knowledge of Real Estate Sector they get cheated as well, so that is why we have released these articles so that to develop basic knowledge to explore all the Projects in the city.
The price range kept is for middle and upper class employess to live in and facilities given accordingly to their needs like security, beautiful crafted main entrance gate, boundary wall, society road, sewage, water line, park, commercial space etc.
Bank loan facility are given to the Government employess by the Company. We know this factor very well that newly joined employees suffers a lot while transfer and shift in a rented property and studies of their children get disturbed that is why we have bought a affortable housing project where e.m.i will be same as your rented property but you will be staying in your own home and also if you get transferred than your family can stay here if your posting is not appropriate to take family with you and therefore there will always be peace of mind. Due to home security and society security system you can easily lock your home for months without any fear of robbery.
Green Valley offers very exciting offers to the Government employess time to time as we focuse on good and educated gentry to live in our project and all the amenities and transporation facilities explained in other articles suits the Government employees to live on. We are also running a demonstration session on every Sunday where we invite Government employees and explain the importance of Real Estate and what things to keep in mind while purchasing a property. A healthy discussion and cross question of others makes easier to explore more about the reality of Real Estate Sector.
4 -

FUTURE BENEFITS OF OUR SITE
Every Investor or End User always purchase a Flat or Row House keeping in mind the futuristic development benifits which can increase the rate of the project they are going to invest . Few futuristic benifits of our project are :-
Lucknow Metro 2nd Phase is planned and even work has started and it will not only pass within Awas Vikas and Our project but a metro station is also proposed at Kalli market which is just 50 metre from our project.
The completion of Awas Vikas project will definetely bring the rate of nearby area high and in future Awas Vikas rate is definetely going to hike as well.
Even completion of construction of our site will increase the rate of our Townthip as well from being in a pre- launching stage to finished stage.
Main entrance with lavish look, beautiful damar roads tiles, 500 plus big pots with different plants and trees, benches on roads, sound system to walk on street road, office, park makes lush lavish place to hang on.
400+ Row Houses, 200+ flats are planned to build in this Township.
First smart home and smart Township dream will be accomplished.
Smart city plan includes the locality of our project and therefore in future this project will get a lot of more big project like we have now like stadium, Cannaught place and Shilp Gram.
here are various co-operative society and colonies which are either developed in plotting by farmer turn Thekedar or brokers in unplanned and undeveloped way or developed by the Government bodies like L.D.A.
o, when we talk about Non- Government developed colonies than their comes various issues like unplanned development of society with no drainage or water harvesting system and the roads are also not maintained because of Pradhan authority land and same issue comes with sewage and we also see electricity wires which are distributed in uneven way.
n long term aspect, these issues matters a lot and there is one more issue and that is the living class of neighbourhood may or may not match when we talk about all the society member. The generation gap issue also prevails because of older sold plot which people have purchased quite long years back.
esale plot has this issue of unmatch age gap neighbourhood because that colony is old and most people have settled at that time and also its hard to adjust between them, as all your old neighbourhood have stronger bonding than yours unlike the new developed society of Government which is well maintained and with same age group and class neighbours but price is very costly of such Government L.D.A plots.
o, therefore people prefers to buy a property in private township to have well developed colony unlike Non-Government colony and are not as costly as government L.D.A plots and flats and also buyer has less to no fraud chances in transactions as the deal with be with a company and not with a person and it's easy to solve dispute with company than with an individual.
Also this kind of Township's has new shifted neighbourhood with same class of gentry due to identical paying and purchasing capacity and these property are budget friendly as compared with L.D.A plots.
​
reen Valley Residency is a private Township which comes under Nagar Nigam which is rare and deadly combination because you are getting benefit of new develop private Township and also Government own Nagar Nigam Authorization, which makes sure the full time maintenance of society road, electricity, sewage, water etc by this authorizations after complete devlepment of society road, electricity, sewage, water etc by us .
WHY DEFENCE PERSON SHOULD
BUY OUR PROPERTY
Every Army person who belongs to Uttar Pradesh if get posted in Lucknow than in respect to settle down its family in a good place so that to avoid transit every three years or at the time of danger highlty starts searching his dream home for his famly .
Army person prefers to live in a locality where more number of army person lives and therefore we have started this initiative to bring all or maximum number of army person in our society.
Canteen, Club, Library, Surya Auditorium, Race course and Kendriya Vidyalaya are also nearby and just 6 to 7 km. from the site which makes daily amenties of the army person"s families in their reach when its head of family is serving the nation outside the lucknow.
Our site is only 6 k.m. from the Army Cantonment and Rae barely road is the most favouable road for the army person because of the 60% to 70% occupancy of the retired army person already living in this road whether it is Telibagh or Vrindavan or South City and also Base hospital are just 7 k.m.from our site.
Pricing and easy e.m.i bank financed system makes the army person ease of mind of their budget to buy their dream home in our project.
​
The project look is similar to the Government quarters of army person where all the Row Houses will look same from outside and Green lush site with nearby park like Pd. Deen Dayal Upadhyay park and 24 hours security in Township with one enterance gate and guards and also each houses has its own security system as well.
Everyone knows or hear these days that the Real Estate Sector is at a downfall and the rate of property has fallen a lot and therefore we thought to explain it to our buyers that why this is the right time to invest or buy a property.
As everyone knows that, food, clothes and house are the three basic needs of human being and the demand will never end or fall at a minimum level therefore like the share market the Real Estate rates will also touch its height as soon as the banking system get improved and financial status of people of India get improved.
So, anyone who is looking to buy a house to live or invest should definitely go for it and start investing and purchasing because after the peaceful formation of new Government everyone is expecting a growth in these field.
​
​
​
This downfall has also shut down the business of fraud Real Estate Company who were taking advantage of selling at low price in comparison of well known Companies and fooling the buyers. As the demand has fallen and rates have fallen the buyer are getting good deals at good Companies.
Lucknow Development Authority (L.D.A) lands are those lands which are developed, sold and maintained by L.D.A . These lands are very high in price due to its prime locations in Lucknow and are always in high demands.
L.D.A also approves various private residential projects who promises to give housing society in accordance to L.D.A's model of colony.
The point to be noted down is that L.D.A neither develop nor maintain or sell this private project which are approved by L.D.A and unlike L.D.A developed colony here you will have to be dependent on the builder to completely sell the project and maintain it entire life until unless Nagar Nigam takes this project.
These lands are similar to the earlier discussed L.D.A lands but are designed and developed according to smart city plan and this project are really as huge as Asia's biggest Government owned Residential Projects. And this lands are very expensive to buy for middle class family. Although maintenance, development and selling all are taken care by Awas Vikas throughout the life span and cost factor is only drawback here.
These lands comes under Zilla and Pradhan of the village and are developed in accordance of the village development plan by the Pradhan with the limitation of not able to build road more than 16 feet and water and sewage supply is not entertained here like urban city and only handpumps and ponds are in the powers and budget of Pradhan.
Therefore if a person buys a land which comes under Pradhan than one time development only will be covered by builder and then throughout his life he will have to pay maintenance amount in society fund to maintain the road, sewage water supply, security, electricity so that to match the urban societies and believe it that he will start feeling these property as a rental property due to the heavy yearly instalments of the society and
moreover he will not be getting 24 hours light and other market and basic amenities in these kind of land if he move out of the project of the builder and the only factor which attracts him to buy these kind of properties is its low price. For example in Rae Bareilly Road all the land after the Kalli Paschim market comes in Mohanlalganj and its zilla where all the lands comes under Pradhan.
Being the capital of Uttar Pradesh, Lucknow has Municipal Corporation Nagar Nigam Parshad elected instead of Pradhan and all the development and maintenance are done by Nagar Nigam Parshad. Here the point that has to be note down is unlike Pradhan, Nagar Nigam Parshad has a good amount of budget and development and maintenance of the society is done in accordance to the
urban metropolitan citizen demand like 24 hours electricity supply and maintenance and same for sewage system, water supply system, water drainage and road throughout the life. And Nagar Nigam always keeps its society well equipped by parks, community centre and religious places, so that people living here can have urban quality of life to live.
​
Green Valley Residency Project comes under Nagar Nigam and Nagar Nigam has also started their development by placing water supply in the entire Project. Though this place is waiting for the completion of last venture of present Pradhan but Nagar Nigam has started its work without delay before its first elected candidates in this area.
Buyers purchasing in this area enjoys the facilities given by builder like selling its units in the project and giving development of roads, electricity, sewage etc. of modern pattern and will also enjoy the facility given by Nagar Nigam for maintaining the projects development in future by saving your amount that you would have spent if you had purchased a land in Pradhan authority.
RAEBARELI ROAD FOR INVESTMENT
PURPOSE
RaeBareli Road is Residential road and therefore both Government and Private Residential housing projects lie in this area like Awas Vikas , Vrindavan, LDA in Eldeco & South City are the government projects and Omaxe, Omega, DLF, Green Vally Residency are some private housing projects in this area.
The distance of RaeBareli Road from Airport and Railway Station is 3 to 5 k.m. which brings ease of connectivity from other cities.
Public Conveyance is also good at RaeBareli Road as our Project is on highway and public transport is available here 24*7 for every part of the city through buses and private taxi.
Telibagh market is situated nearly 5 km away from our project on RaeBareli Road which is famous for shopping and marketing activity.
Big schools like New Millennium School, Lucknow Public School, Bright Star Convent School, New Public School, APS Academy, SKD Academy is situated near to our project on the RaeBareli Road.
Big Malls like Lulu Mall, Inox Garden Galleria Mall, Shan-E-Awadh, Walmart and other Shopping Complexes are situated near the RaeBareli Road.
Big Engineering, Medical and Polytechnic colleges are also located on the RaeBareli Road.
RaeBareli Road is situated near the Lucknow Cantonment Area due to this the area is safe for the residential purpose and also retired Army persons prefers to live here because of the nearby distance to the cantonment.
Software Technology Company like IT CITY, and big shopping complex like Shan-e-Awadh and International cricket stadium is situated near the RaeBareli Road.
RaeBareli Road is a Four Lane Road and its Extension to 6 Lane road is already proposed.
Some Big and Famous Restaurant are also located on the RaeBareily Road.
RaeBareli Road is most developed road in Lucknow as the settlements like South city, Vrindavan Yojna, Awas Vikas and private builders like Omaxe, DLF, Green Valley Residency are located here.
RaeBareli Road comes under the smart city plan of Government with mega Government upcoming projects coming in this near future.
Expansion of Lucknow metro to the RaeBareli Road is also proposed in the Phase 2 plan.
The rate of Property in RaeBareli is low compared to the other part of city but the facilities is far better than the others.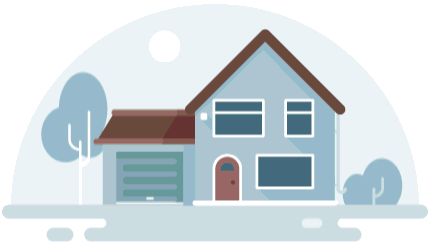 REASONS WHY END USER SHOULD BUY OUR PROPERTY
People who purchases the Row House or Flat to get possession and live immediately and not for Investment purpose are called "End Users" in Real Estate field.
​
​
The reasons why End User should buy our property are listed point wise.
The position of our project that has been described in locality article suits the End User because the distance from Airport, Railway station, Highway, Bus Stop, Inox Mall, Lullu Mall, Shaheed Path, Restaurant, Stadium, IT City, and local market are all nearby and which makes day to day life easier to have access to all these places
Basic amenities like Hospital, School, Market, Transportation are within 100 meters which is the most favourable condition to live in for End Users.
Basic amenities in our Township is also completed like Electricity, Water line supply, Sewage, entry gate, damar road and Tree plantation.
Possession has already started and 4 familis have started living as well and also within two months 26 families are expected to start living in their new home that is being finished.
Pd. Deen Dayal Upadhyay Park makes this area greener and a good 50 meter reach place to spend evening with family.
Elegant concept of Row houses in which all the houses will be of same design will make equality and good atmosphere in the society.
Budget of Row House and Flat and also with bank e.m.i facility or FIRST YOU Scheme of Company makes every End User to buy our houses without thinking much of their pocket.
New society makes easier for the End User to get healthy relationship with neighbour because everyone will be setling down in a same time interval.
Four to Six Month possession of Row house and One Year possession of Flat is so close that end user can wait for it.
The E.M.I of bank is equal to the rented property so that is why people are going for buying the loan property this days and Green Valley Residency affordable rates gives less load on the buyers pocket.
SITE AMENITIES IN
DETAILS
Green Valley Residency is a Integrated gated Mega Township projects which is 35 Bhigha in its land area and more expansion is on its way because of its development speed, construction quality and buyers demand.
At present there are 16 almost completed Row Houses and out of which 4 family have been allotted the possession and are staying as well in its Pre-launching period only.
The basic development like water, electricity and damar road with tree plantation has been completed and also Company has made its site office and green lush park with beautiful pond in its commercial area. Adding to its construction development, Company has also started a multi- storey buiding in which structure of all the four floor has been completed and finishing is going on at the present. Two side boundary wall has been completed.
​
All this development is before the launching of the site because we believe in delivering first and marketing second and also so that customer can get overall idea of the site.
Green Valley Residency is connected directly through road to some of big schools, colleges, offices, market and hospitals in nearby area. Proximity of Green Valley Residency to Awas Vikas, Lucknow Cantonment and national highway makes it a good choice to invest, many big schools are located on the Rae Bareli highway. Engineering, Medical and polytechnic colleges are also located near the RaiBareli Road.
Shaheed path and International Stedium is only 3 k.m. away from the site .
National Level Government Hospital S.G.P.G.I is only 1 k.m. from the Green Valley Residency site
Main Charbagh Railway Station is 12 k.m. from the site.
International cricket stadium is 3.5 k.m. from the site.
Telibagh is 5 k.m. from the site.
Local market for vegetables, groceries etc is only 100 meter away from Project.
Awas Vikas colony is adjacent to Green Valley Residency.
Pn. Deen Dayal Upadhaya Park is only 50 meter from the site
IT City is 3 k.m from the site.
Township comes under the Smart City plan of Government .
Secured gated colony with all four
sides surrounded by boundaries .
Telibagh is 5 k.m. from the site.
Beautifull crafted main entrance gate with security guards and CCTV cameras.
Project comes under Pradhanmantri Awas Yojna.
Lush green parks and road side landscaping.